Mother's Day Gift Ideas For Moms Day | SlankIT
Mother's Day is a special day to recognize the most important woman in our lives. On this particular day, we honor and thank our moms and mother figures for their many sacrifices.
A thoughtful gift is a great way to make them feel cherished and appreciated. But, finding the perfect Mother's Day gift can be daunting. To help you out, SlankIT experts have compiled a list of amazing gift ideas for you to choose from.
Do not worry if she is a tech enthusiast or savvy individual; we have you covered. In this article, we've listed some gadgets and devices that you can gift to her.
We organized the list into different categories, which include home automation gadgets, wearable technology devices, personal audio devices, personal care devices, electronics, and accessories.
These items would not only be present, but they would also help to relieve tension in some of her usual duties. These are goods that are superior to flowers, chocolates, and other similar gifts.
Here are our picks for the best Mother's Day gift ideas that will make her day extra special.
Mother's Day Gift Ideas: Home Automation Devices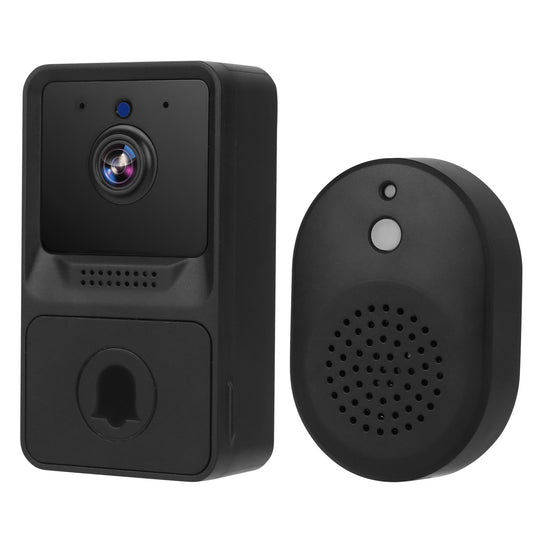 SMART WIRELESS WIFI VIDEO HOME DOORBELL CAMERA WITH CHIME
The Smart Wireless WIFI Video Home Doorbell Camera with Chime is the perfect home automation device for anyone who values security and convenience. This device is packed with features that make it the best wireless video doorbell on the market. With its battery-powered video doorbell, bell security camera, and wireless WiFi doorbell, you can rest assured that your home is safe and secure.

One of the best features of this security doorbell is its stable wireless connection. You can easily download the app and connect 2.4G WiFi to your phone to get instant notifications and alerts. The 2-way intercom and instant message notifications allow for real-time surveillance, making it easy to keep an eye on your home from anywhere.

The Smart Wireless WIFI Video Home Doorbell Camera with Chime is also compatible with iOS and Android systems. It has a group-sharing function that allows you to share the device with up to eight users via email or QR code. Additionally, up to three users may view the video feed at one time, but only one user can use the intercom.

Another great feature of this security doorbell is its rechargeable chime and cloud storage. It comes with an 800mAh battery that provides a long-lasting standby time of up to 12 months. The detachable bracket of the doorbell camera makes it easy to use and convenient to install.

In summary, if you're looking for the best home doorbell camera with a monitor, doorbell security camera, or doorbell video camera, then the Smart Wireless WIFI Video Home Doorbell Camera with Chime is the perfect device for you. It is easy to install, use, and maintain, making it the best-wired video doorbell for anyone looking for a security solution.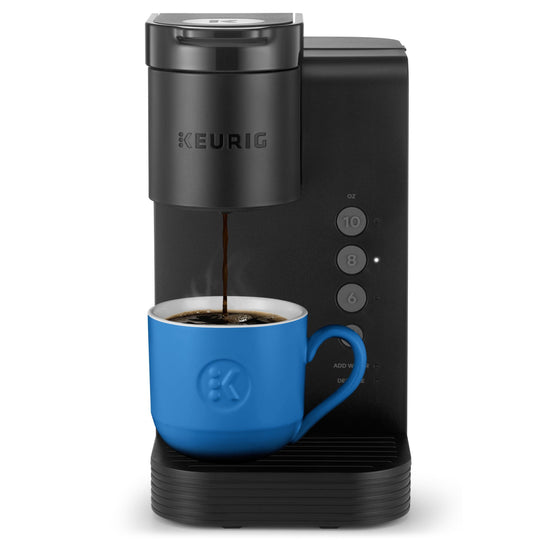 K-EXPRESS ESSENTIALS SINGLE SERVE K-CUP POD COFFEE MAKER
Looking for Mother's Day gift ideas for your wife? The K-Express Essentials coffee maker is a great option.

With its timed dose change, simplified puck prep, and dial-in process, this machine is an excellent choice if you want to make high-quality espresso at home without the frustration of a steep learning curve.

The K-Express Essentials single-serve coffee maker incorporates the same four-key formula as a commercial espresso machine in a compact size.

Quality espresso can be made at home with this machine's features, including a precision conical burr, a thermo-coil heating system, an extraction pressure gauge, and a manual steam wand for hand-texturing milk.

If you are looking to take your at-home espresso game to the next level, this machine is an excellent investment. The K-Express Essentials coffee maker is a good Mother's Day gift idea for anyone who loves coffee.
6 QUART TOUCHSCREEN DREW BARRYMORE AIR FRYER
The Beautiful Digital Air Fryer by Drew Barrymore is a popular and affordable home automation device priced at $81.54. With its large capacity and powerful heating system, this digital air fryer can cook for your entire family and guests.

It features a convenient digital touchscreen, preset cooking modes, and auto-shutoff for safety. It can cook up to five pounds of food at a temperature of 400 degrees Fahrenheit and draws 1500 watts of power.

This is enough to feed five to seven people. It measures 11.02 inches wide, 15.27 inches long, and 12.83 inches high, with a basket approximately 4.5 inches deep.

This cooker air fryer circulates heat using advanced technology that circulates heat in a circular motion, which results in faster, crispier, and more cooked food. You can air fry, broil, bake, roast, and reheat with little to no oil and enjoy the deep-fried flavor without added fat.

You can also adjust the temperature from 175 to 400 degrees Fahrenheit to cook your favorite foods. These foods include fried chicken, roasted salmon, French fries, kale chips, and donuts.

The beautiful air fryer by Drew Barrymore is high-tech thanks to its digital touchscreen, which offers several preset cooking modes.

While some users report they need to press the start button, the air fryer features a 60-minute automatic shut-off timer with an audible alert for added safety. It also has a cool-touch exterior and a heat-resistant handle.

Cleaning this air fryer is easy, as it comes with a dishwasher-safe cooking pan and crisping tray that are PFOA-free. One downside to note is that it is noisy.

The Drew Barrymore Beautiful Air Fryer is a unique Mother's Day gift idea. It has a lot of benefits, such as a big capacity, a strong heating system, and an intuitive digital touchscreen. It is also a home automation device that makes cooking healthier and more convenient.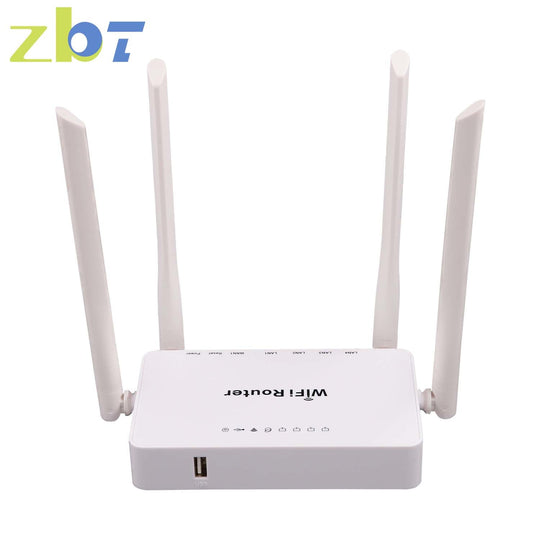 WIRELESS WIFI ROUTER FOR USB 4G MODEM - 300MBPS
Are you looking for a reliable wireless router that supports 4G dongle USB and provides high-speed internet connectivity? Look no further than the WE1626 wireless WiFi router. With a transmission rate of up to 300 Mbps, this router is capable of delivering fast and stable wireless network connections. It comes equipped with four external antennas that provide a larger coverage area, making it perfect for larger homes or offices.

The router is powered by an MT7620N CPU, which ensures powerful performance and stable operation. It has 5 10/100Mbps auto-MDI/MDIX ports and supports the IEEE 802.11b/g/n wireless network protocol, making it highly versatile and suitable for various wireless applications. It also supports several encryption modes, like WEP, WPA, and WPA2, for added security.

This router is easy to set up and comes with a user manual, power adapter, and internet wire. It supports Huawei E3372, 8372, or E303 HI Link 3G/4G USB Modems, and the 12V 1A version is specifically designed for 3G/4G USB modems. Please note that other USB modems may not be compatible.

Overall, the WE1626 wireless WiFi router is the best 4G router with an external antenna and a great option for those looking for a reliable and high-speed wireless network connection. Get yours today and enjoy fast and stable internet connectivity at all times.
ROBOT VACUUM AND MOP COMBO AUTOMATIC VACUUM CLEANER
Are you searching for a more convenient way to keep her floors clean? The Robot Vacuum and Mop Combo Automatic Vacuum Cleaner might be just what she needs. This automatic vacuum and mop robot is a 2-in-1 device that can clean her floors effortlessly and with minimal effort. With its advanced cleaning technology, it automatically navigates and vacuums your floors, as well as deep cleans them with a mop. It's the perfect blend of convenience and efficiency.

Equipped with a 260-ml dust box and 290-ml water tank, as well as a roller brush, this robot vacuum and mop combo can hold more garbage, while the powerful suction motor with the roller brush makes vacuuming easier. It has dry and wet cleaning modes, so it can meet different cleaning needs and completely free your hands.

The robotic vacuum cleaner offers 4 cleaning modes, including spot cleaning, edge cleaning, single room cleaning, and manual cleaning. The 4000Pa maximum suction power enables the robot vacuum to lift more debris, pet hair, and dust from tiles, hard floors, and carpets, which makes cleaning efficient and thorough.

The robot vacuum cleaner can be controlled through remote control and Smart APP. Many functions, such as cleaning direction, mode switching, suction adjustment, and schedule setting, can be easily realized through the Smart APP.

Powered by three strong digital motors, the robot vacuum cleaner has a full set of sensors that can intelligently identify and avoid white walls, stairs, and obstacles. Its 3.15'' slim design helps it reach every corner of your house or narrow spaces, clean leftover dirty areas, and keep your house neat.

The robot vacuum cleaner has a built-in 2600mAh lithium battery that can run for up to 130 minutes in quiet mode, 110 minutes in standard mode, and 90 minutes in maximum mode. It is suitable for a variety of home types. When the battery is low, less than 15%, or cleaning is complete, the robot vacuum cleaner will automatically return to the charging dock to charge.

The Robot Vacuum and Mop Combo Cleaner is ideal for families, pet owners, elderly individuals, people with mobility issues, and anyone who wants a more convenient way to keep their floors clean. Its 4 cleaning modes, all-round cleaning, and 4000pa strong suction power make it ideal for carpets, ceramic tiles, parquets, and more. Its three adjustable water flow modes ensure there is no blind water seepage. With its black ABS material and a product dimension of 12.8"L x 3.15"W x 12.8"H, it is a sleek and modern device that will fit seamlessly into any home.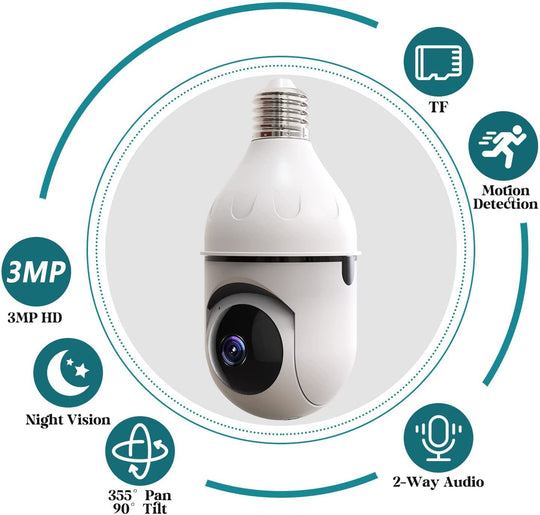 1080P WIRELESS E26 BULB CAMERA WIFI SECURITY CAMERA
If you're looking for the best home camera to keep your home or office safe and secure, look no further than our 1080P Wireless E26 Bulb Camera WIFI Security Camera. This camera is easy to install and provides unparalleled security features, including 1080P resolution for crystal clear images, night vision, and motion detection alerts. With two-way audio and remote control, she'll feel at ease as she can monitor her space from anywhere, anytime.

One of the highlights of this camera is its wireless connection and easy installation. It supports 2.4G WiFi and can be installed using a normal E27 bulb base without any extra installation steps. With 1080P HD resolution and night vision, she can view clear images even in complete darkness. The built-in, high-quality microphone and speaker allow her to communicate with her family through the app.

The motion detection feature is also a great addition to this camera. Once connected to the internet, she'll receive alert notifications directly on her smartphone when it detects any moving objects. This means she won't have to worry about the danger of break-ins in her house.

Remote access is also possible with this camera, which can be changed at any angle. She can access remote view anywhere and at any time through her iPhone, Android phone, or iPad.

This camera is also available with other accessories, such as a CCTV camera system and outdoor security. With dimensions of 5.91 in. x 2.29 in. x 3.15 in. And weighing only 0.60 lbs, this camera is one of the best choices for home security. Try it today to keep your space safe!
Mother's Day Gift Ideas: Wearable Tech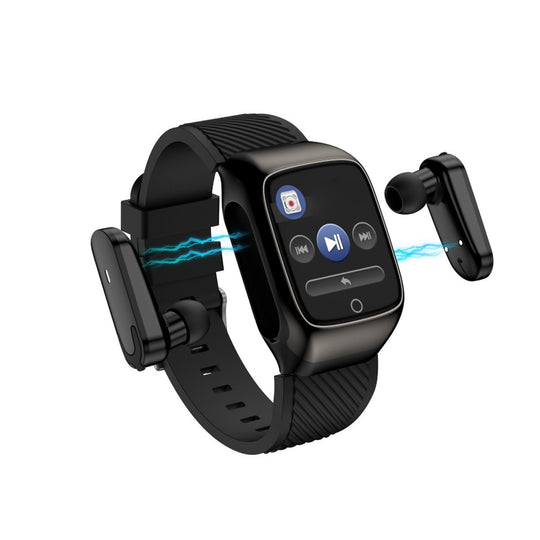 2 IN 1 COMPACT SMART FIT WATCH AND BLUETOOTH EARPODS
If you're looking for a convenient and advanced fitness tracking device, then the 2 in 1 Compact Smart Fit Watch and Bluetooth Earpods are just what you need. This smartwatch offers built-in wireless and Bluetooth, which allows you to track your activity and fitness levels with a highly accurate slide activity tracker. Plus, with the added convenience of true wireless earpods, you can stay connected while you work out.

With this 2-in-1 smartwatch, she can live a healthy lifestyle and know her daily physical condition. The watch is intelligent and can help her set personal health goals, monitor her heart rate, and keep track of her blood pressure. It also has a sedentary alert function, which keeps track of her sleep pattern and reminds her to stay active.

The SmartFit watch is perfect for outdoor activities as well as indoor exercises. It tracks all her sports activities by selecting the activity she is doing, and preset tracking will start. She can also monitor her blood oxygen level, similar to an oximeter, and calculate the calories she burns based on her activities.

With a bright color OLED display, the 2-in-1 smartwatch allows her to control her music player, trigger her smartphone camera, and display incoming caller names and IDs, as well as text and social messages. It also has a silent/vibrating alarm clock, which is perfect if she doesn't want to wake up anyone else in the room.

The 2 in 1 Compact Smart Fit Watch is lightweight, and the sturdy TPU buckle-style wristband will not break or slip. The curved touch-sensor face ensures that she can navigate through the device easily. This smartwatch also has a free app download available for Apple and Android devices, which helps her keep track of her fitness data and share it via social media.

In conclusion, the 2 in 1 Compact Smart Fit Watch and Bluetooth Earpods offer an excellent combination of convenience and advanced fitness tracking. It is perfect for anyone who wants to monitor their fitness activity and stay connected while working out.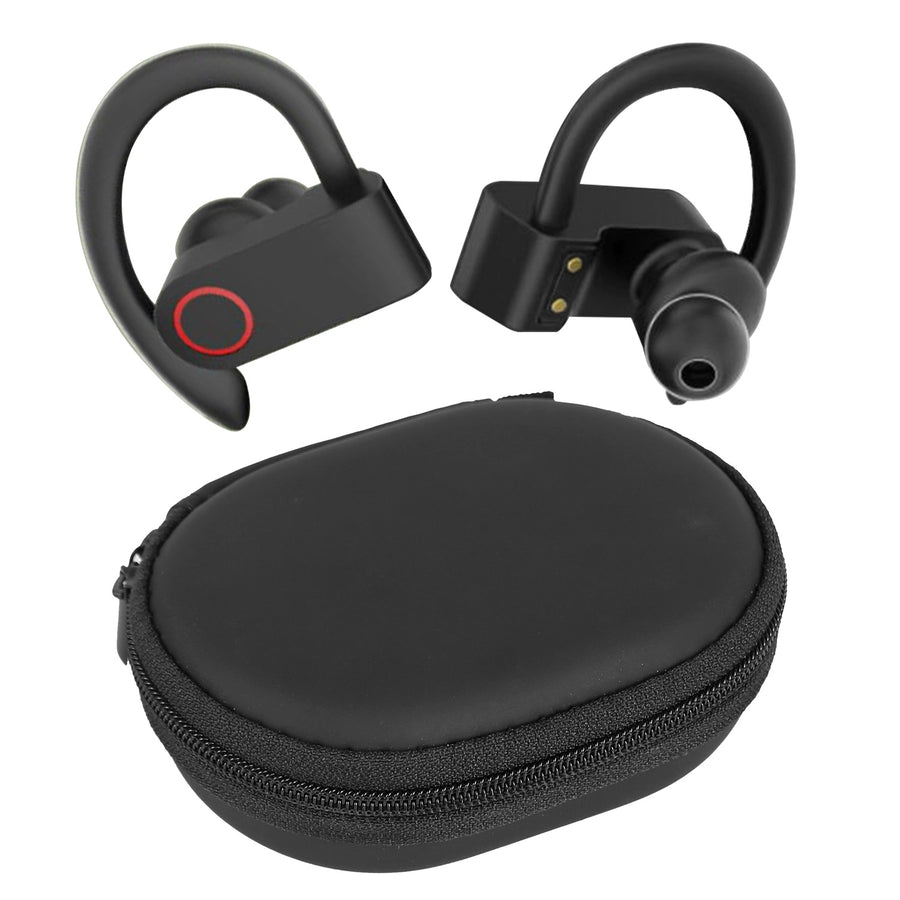 TWS WIRELESS EARPHONES V5.3 BLUETOOTH EARBUDS
Looking for the best wireless earbuds to enhance her audio experience? The TWS Wireless Earphones V5.3 Bluetooth Earbuds are the perfect choice for moms who want durable, high-quality audio headphones. With their IPX4 waterproof design, these earbuds are perfect for workouts, running, jogging, hiking, and other outdoor activities.

Featuring a stable ear hook that provides a firm grip on the ear socket, these earbuds offer long-lasting comfort, allowing her to wear them for extended periods without any discomfort. The fast magnetic charging feature ensures that she can charge her earbuds quickly and easily. She can get up to 48 hours of battery life with these earbuds, making them ideal for long trips or extended use.

The TWS Bluetooth Earbuds provide stable and clear sound quality, thanks to their wireless V5.3 earbuds and EDR-upgraded chip. The noise cancellation technology isolates external interference sounds, providing an excellent stereo and subwoofer effect that lets her feel the wonderful sound of the scene and enjoy her music even in the noisiest places.

These earbuds have a seamless fit with an ear cavity structure, making them ergonomically designed with silicone sleeves that provide a firm grip on the ear socket. These earbuds are designed for sports, workouts, running, jogging, hiking, the gym, and other outdoor activities.

With the included charging case, she can easily prolong the battery life of these earbuds. Simply put her earbuds near the charging interface, and they will be held in place magnetically and recharged. She can extend music playing time from 24 hours to 48 hours by taking one earbud into single mode and leaving the other earbud charging.

The TWS Wireless Earphones come with a one-key operation feature that lets her control her music, accept or reject calls, activate voice assistant, volume +/-, and power on/off with just one button. These earbuds work with all wireless-enabled Android, iOS, Windows, and other mobile platforms.

In conclusion, if you're looking for the best true wireless sports earbuds, then look no further than the TWS Wireless Earphones. These earbuds provide excellent sound quality, are comfortable to wear, and are perfect for any outdoor activity. Order hers today, and she will experience an immersive audio experience like no other!
Mother's Day Gift Ideas: Personal Audio Devices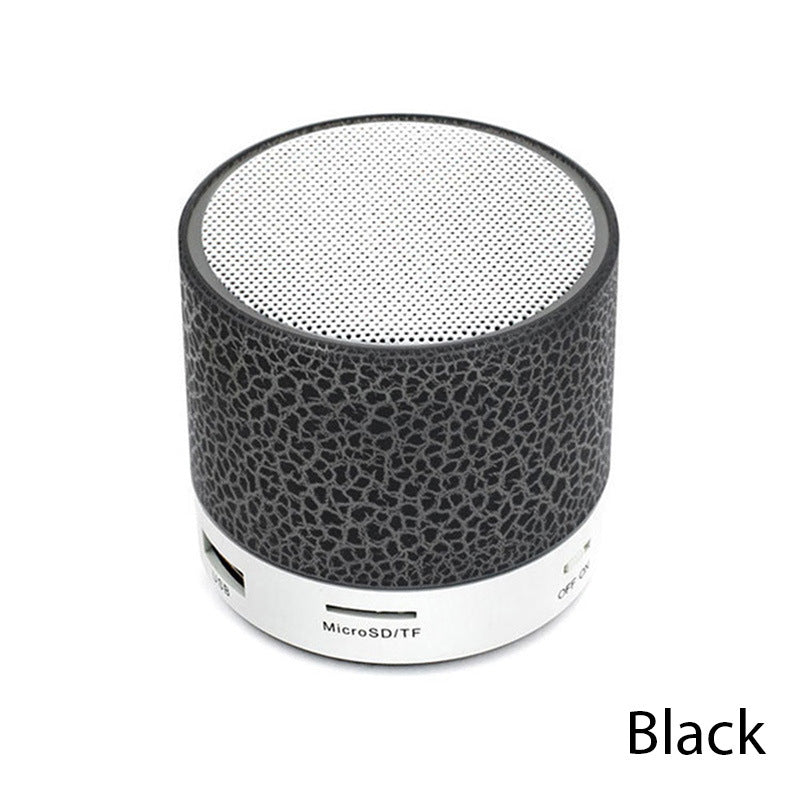 BLUETOOTH SPEAKER MINI WIRELESS LOUDSPEAKER CRACK
The Portable MP3 Sound Wireless Speaker for Mobile Phone is a small yet powerful device that delivers the best sound quality. This mini speaker is a perfect fit for moms looking for a portable speaker that can be carried anywhere. With a size of only 62x53 mm, it's easy to carry around.

This mini speaker is equipped with Bluetooth, a TF card, USB, and line-in support that allows her to stream music from her phone or any other compatible device. The speaker is also capable of supporting music formats such as MP3, WMA, WAV, PE, and FLAC, making it an excellent choice for music lovers.

The speaker is made of ABS plastic and aluminum material, making it durable and long-lasting. It also has a built-in Li rechargeable battery of 350 mAH that supports a playtime of up to 2 hours. The speaker also features hands-free calling support with a microphone.

The Mini Wireless Loudspeaker is an ideal choice for those who are looking for a mini speaker that delivers the best sound quality. It is a perfect fit for those who are always on the go and need a portable speaker that can be easily carried around.

In conclusion, if you are looking for a mini portable speaker that delivers excellent sound quality, then this Bluetooth speaker is the best speaker for her. It is a must-have device for moms who enjoy listening to music on the go.
Mother's Day Gift Ideas: Personal Care Devices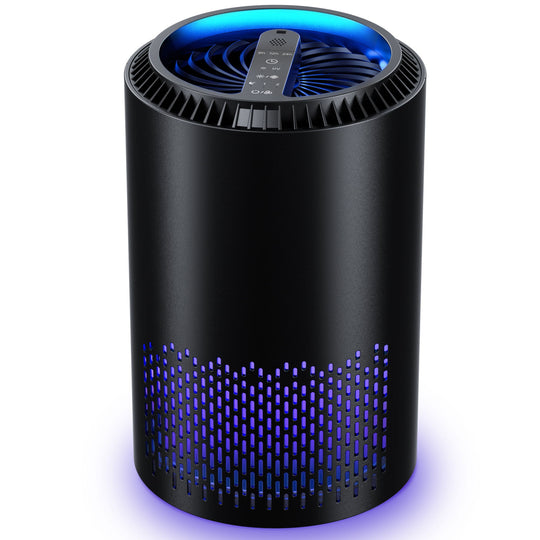 DH-JH01 AIR PURIFIER - H13 HEPA - 99.9% REMOVAL, BLACK
Looking for an efficient and reliable air purifier that can keep the air clean and fresh in your mom's home? Look no further than the DH-JH01 AIR PURIFIER, the perfect solution for moms looking to remove smoke, dust, mold, pollen, and other air pollutants.

This portable air purifier is equipped with a HEPA filter that can capture particles larger than 0.3 microns, making it ideal for removing smoke, pollen, dander, and other allergens from the air. It's also a great air cleaner for home use, with room air filtration that helps to scrub the air of impurities.

But that's not all—the DH-JH01 Air Purifier also features a charcoal air purifier that helps to eliminate odors, making it perfect for use in bedrooms, living rooms, and other areas of the home. And with its powerful air scrubbers and smart air purifier technology, she can be sure that her air is always fresh and clean.

One of the best things about this air purifier is its compact design, which makes it perfect for use in small rooms and apartments. With its quiet operation and energy-saving attributes, it's an excellent choice for anyone who wants to protect their health while saving money on their electricity bills.

So if you're looking for a clean air purifier that's efficient, reliable, and affordable, the DH-JH01 Air Purifier is the perfect choice. With its easy-to-replace filter, timer settings, and genuine replacement parts, you can be sure that she's getting the best possible air purifier for her home.
Mother's Day Gift Ideas: Electronics & Accessories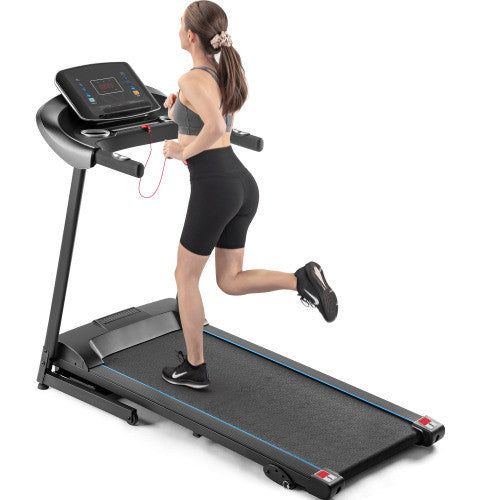 FOLDABLE ELECTRIC MOTORIZED TREADMILL WITH AUDIO SPEAKERS FOR HOME
If you're looking for an affordable and compact treadmill for your mom, the Electric Motorized Treadmill with Auto Incline and Audio Speakers is an excellent option to consider. This foldable treadmill is designed with a 2.5 HP motor and features a 3-level manual incline, making it suitable for all levels of fitness enthusiasts.

One of the best things about this treadmill is that it allows you to connect your phone or tablet via its audio auxiliary port with dual speakers, so you can listen to your favorite music or watch videos while you exercise. The treadmill also features a heart rate sensor on the handrails, which helps you monitor your pulse rate during workouts.

The treadmill is designed with a running area of 46.5" x 16.5" and can support a maximum user weight of 264 LBS. It comes with 12 training programs to choose from, and you can easily monitor your time, speed, distance, calories burned, and pulse rate on the display screen.

This electric treadmill with an incline is also foldable, which means that you can easily store it away when not in use. The treadmill comes with wheels that make it easy to move around, and its compact size makes it ideal for small apartments or home gyms.

If you're planning to buy a treadmill online, the Electric Motorized Treadmill with Auto Incline and Audio Speakers is a great option to consider. At the affordable cost of a treadmill, it offers great value for money. The treadmill comes with a 1-year limited warranty, and the tools required during assembly are included in the package.

Overall, this cheap foldable treadmill is a good investment for moms looking to stay fit and healthy.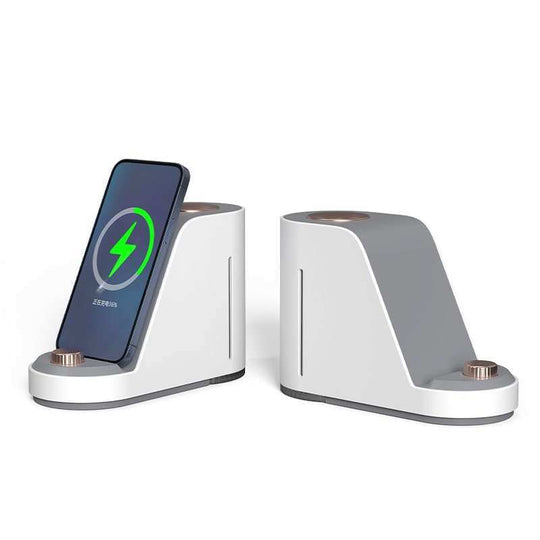 MOBILE PHONE USB CHARGED WIRELESS NANO MIST HUMIDIFICATION
Looking for a versatile and thoughtful Mother's Day gift from daughter? Consider the Mobile Phone USB-Charged Wireless Nano Mist Humidification Device. This multifunctional gadget serves as a mobile phone stand, a wireless charger, and an air humidifier, making it an ideal addition to any home.

The simple and sleek appearance of this device adds a touch of elegance to your living space while keeping your charging area organized. With the convenience of wireless charging, you can say goodbye to messy cables and enjoy a clutter-free environment.

Equipped with a high capacity of 380 ml, this humidifier only requires water refilling once a day, providing you with up to seven hours of continuous operation. The double coil design allows for vertical and horizontal recharging, ensuring flexibility in how you place your device. The inductive charging feature activates when the mobile phone is placed down, delivering maximum charging power of 10W for fast and efficient charging.

Upgrade her charging experience and enhance her living space with the Mobile Phone USB Charged Wireless Nano Mist Humidification device—a perfect blend of functionality and elegance.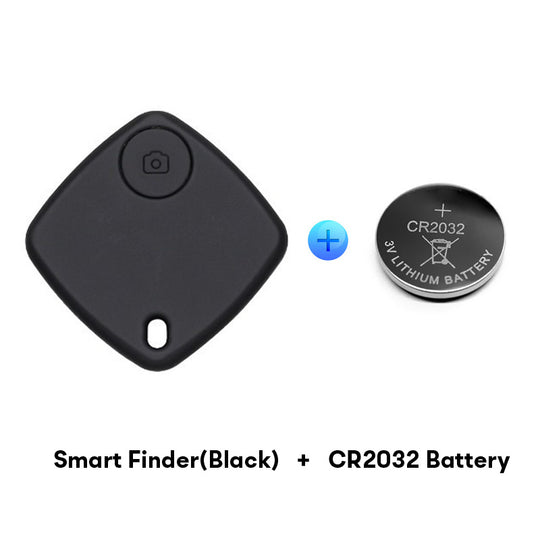 SMART TAG ANTI-LOST ALARM WIRELESS BLUETOOTH TRACKER PHONE STUFF
If you're tired of misplacing your keys, wallet, or other important belongings, the Smart Tag Anti-Lost Alarm Wireless Bluetooth Tracker is here to save the day. This innovative device, much like the Apple AirTag, is designed to help you keep track of your essentials effortlessly.

The package includes the Smart Tag and additional accessories to enhance its functionality. With a simple Bluetooth connection, you can pair this smart finder with your smartphone using the Smart Life or Tuya Smart app. Compatible with both Android and iOS devices, this tracker ensures that you'll never lose your items again.

Equipped with a two-way anti-lost alarm, the Smart Tag makes finding your belongings a breeze. Whether it's your keys, wallet, bag, backpack, luggage, or even your pet, this device provides a quick and efficient solution to locate misplaced items. The device operates on a 3V battery (CR2032) and utilizes Bluetooth 4.0 for a seamless wireless connection.

Featuring a compact design with dimensions of 38x38x7mm and a net weight of just 9g, the Smart Tag is lightweight and easy to attach to various items. The sleek and modern design is available in black or white, ensuring it complements your style.

Utilizing the Smart Tag is a straightforward process. The Smart Life or Tuya Smart app allows you to manage multiple devices simultaneously. You can pair up to 10–20 smart finders with a single phone without any performance issues. The app also offers a two-way communication feature, allowing you to trigger the alarm on the Smart Tag from your phone or vice versa.

With this smart tag, you'll never have to worry about losing your belongings again. Say goodbye to the stress of searching for your keys or wallet—the Smart Tag Anti-Lost Alarm Wireless Bluetooth Tracker is the smartest and most efficient solution to keeping track of your essentials.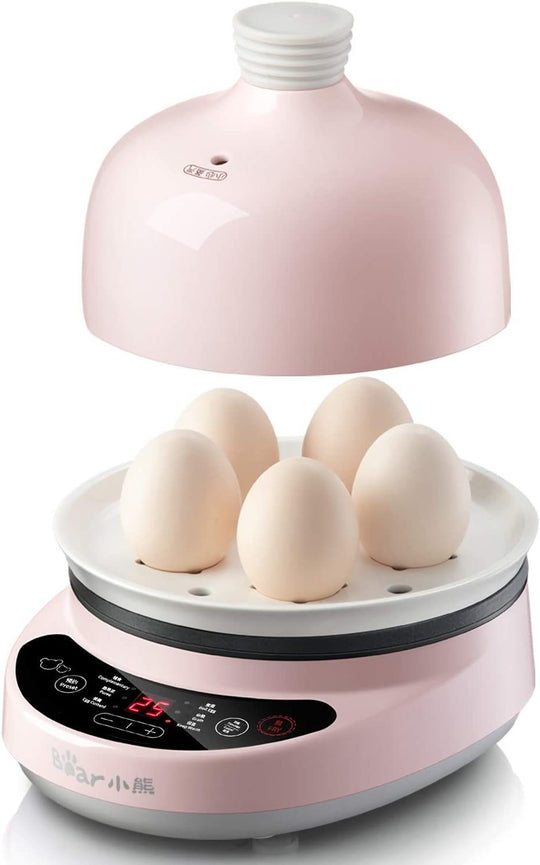 BEAR - RAPID MULTI - FUNCTION ELECTRIC EGG COOKER STEAMER MACHINE
Looking for a versatile and efficient kitchen companion for mom's day gift ideas? The BEAR Rapid Multi-Function Electric Egg Cooker Steamer Machine is the answer to your culinary needs. With six major functions, this innovative device offers a range of cooking options, from heating food and vegetable purees to boiling eggs, steaming grains, and more.

Crafted with a preference for ceramic material, the BEAR egg cooker ensures your meals are prepared without any unwanted odors. It's not only hygienic but also safe to use, making it an ideal addition to your kitchen.

One standout feature of this egg cooker is its one-button frying function, providing a convenient solution for a delicious breakfast. The non-stick baking tray makes cleaning a breeze, enhancing the overall user experience.

The microcomputer control system simplifies the cooking process, ensuring that anyone, from children to the elderly, can easily operate the device. Additionally, the BEAR egg cooker comes with anti-dry burning protection, automatically tripping if water levels are insufficient, making it a safe and reliable choice.

With a 9.5-hour appointment schedule, you have the flexibility to enjoy your meals at your convenience. The egg cooker operates on a US standard voltage of 120V, ensuring compatibility with your kitchen setup. Plus, it comes with free shipping to 48 US states.

Please note that the egg cooker does not include the small bowl mentioned on the details page. Enhance her cooking experience with the BEAR Rapid Multi-Function Electric Egg Cooker Steamer Machine, a versatile and reliable kitchen companion.
CONCLUSION
Finding the right Mother's Day gift can be challenging, but with the right ideas, it can be a breeze. The gift of technology can be an excellent way to show your love and appreciation for the most cherished woman in your life.
From home automation gadgets to personal audio devices, there are many options to choose from. These gadgets and devices not only make fantastic presents but can also relieve some of the usual duties and tensions of daily life.
By gifting one of these unique Mother's Day gift ideas and collections you can make your mom's day extra special. You can also show her how much you love and appreciate her.
With our hot deals, you can narrow down your options and find the most suitable gift for your loved one.
Shop now and make your loved one's day!
---